Welcome!
All Pakistan Tenure Track Faculty Association (APTTA) is the voice of faculty on Tenure Track System (TTS) across the Pakistan. This is our official website.
Are you a TTS faculty and still not an APTTA registered member?
Message of the President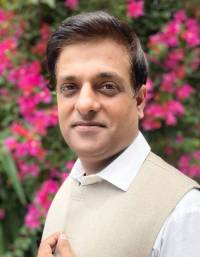 I am honored for being President of a prestigious association of intellectuals, best researchers, and teachers belonging to the TTS fraternity across Pakistan. I want to express my gratitude to all registered members for electing me as the 6th president of APTTA. I appreciate the great contribution of all our past presidents who played a key role in the success story of APTTA. I assure that our team of 2022-23 will put its efforts the most into safeguarding the rights of TTS. We will stay focused on our objectives and work selflessly. No stone will be left unturned in finding solutions to existing TTS issues and every door will be knocked on, but we must remain united. I believe in "All for one and one for all, united we stand divided we fall."
What is TTS?
The tenure track system (TTS) was introduced by the Higher Education Institutions of Pakistan in 2002 as part of administrative reforms by Higher Education Commission(HEC) of Pakistan. The main objectives of the reform were to improve the performance of higher education in the country by attracting qualified people and improving the performance of the academic faculty of higher education institutions particularly the public sector universities of Pakistan. The official web page of HEC about TTS is available here
What is APTTA?
The All Pakistan Tenure Track Faculty Association (APTTA) is a platform where TTS faculty, being top scientists in the country, can interact, coordinate, and organize themselves to discuss the issues related to the Tenure Track System (TTS).