Welcome!
All Pakistan Tenure Track Faculty Association (APTTA) is the voice of faculty on Tenure Track System (TTS) across the Pakistan. This is our official website.
Are you a TTS faculty and still not an APTTA registered member?
Message of the President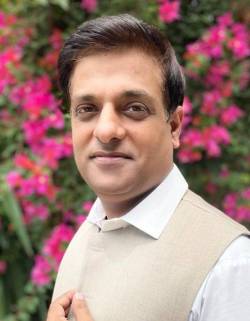 Dr. Yasar Shah is an Associate Professor at Abdul Wali Khan University, Mardan, KPK. He has been elected as a President of APTTA in the year 2022. Last year, he has served as a Vice President of APTTA. He is well known for his energatic behaviour to work for betterment of the TTS faculty.
What is TTS?
Tenure track system (TTS) was introduced by Higher Education Institutions of Pakistan in 2002 as part of administrative reforms by Higher Education Commission(HEC) of Pakistan. The main objectives of the reform were to improve performance of higher education in the country through attracting qualified people and improving performance of academic faculty of higher education institutions particularly the public sector universities of Pakistan. The official web page of HEC about TTS is available here
What is APTTA?
All Pakistan Tenure Track Faculty Association (APTTA) is a platform where TTS faculty, being top scientists of the country, can interact, coordinate, and organize themselves to discuss the issues related to Tenure Track System (TTS).